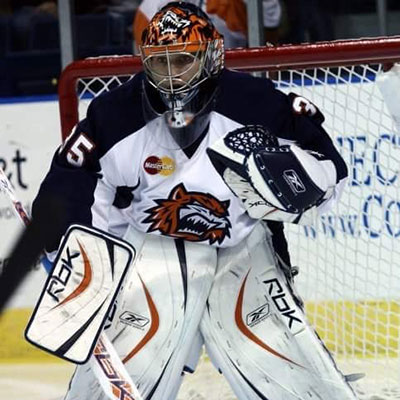 Goalie Coach
Brief info
Mike joins 'The Hockey Club' with over 20 years of experience coaching, teaching and mentoring goalies of all ages.
Mike also enjoyed a lengthy playing career that included a year of Tier II Junior A and 4 years in the Ontario Hockey League (OHL) where he was recognized as an All-Star as well as Humanitarian of the Year. Following his junior career Mike attended St Francis Xavier University as a student athlete where he won a National Championship while being awarded with MVP honours as well as being named a 1st team All-Canadian. Mike then ultimately moved on to the professional ranks where he signed an NHL contract with the New York Islanders. He spent time in CHL, ECHL, AHL and was even recalled to the NHL in 2008.
Mike is currently still playing Sr A Hockey for the Dundas Real McCoys in the ACH league where he won the Allan Cup in 2014 and the Robertson Cup in 2015.