Professional goalie training from beginners to pro's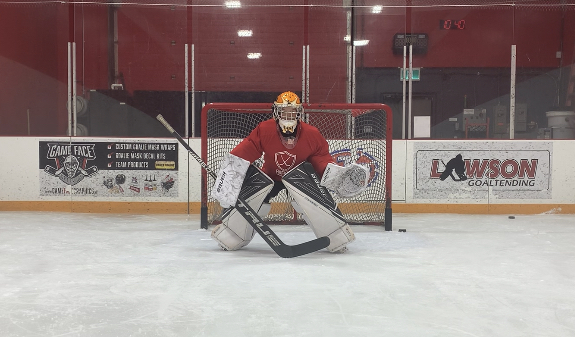 We offer Private and Semi – Private (bring a goalie partner) Goalie training here at THE HOCKEY CLUB.
We also offer team goalie partner training sessions where the team will send us their goalies at a time that works with their goalies schedule and they will train with us here at THE HOCKEY CLUB.
The program is designed to install proper fundamentals, and work on skills that will take their game to the next level with on and off ice training, mentoring from Pro, OHL, College goaltenders and much more. Fun and passion for the position is also part of our main focus.
Goalie Specific Dry-Land Training
Motivational Speakers (Former Pro Players, etc…)
Team Building Exercises Off Ice
Mental Strength Training
* Cancellation Policy *
Cancellations 24-48 hours before the session will be charged $25.
Cancellations less than 24 hours before will be charged for the full session.
No-Shows will be charged for the full sessions.
Email us at info@thehockeyclub.ca
for more info and to Find Out What Program Best Fits Your Young Athlete