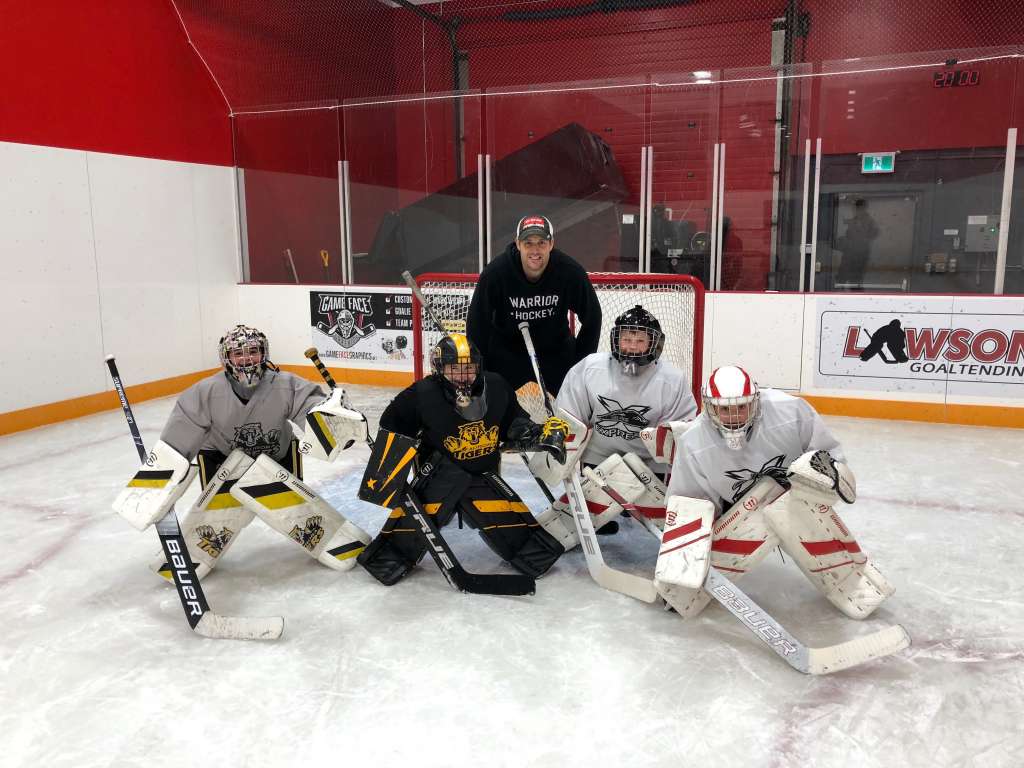 Christmas Morning Sessions by:
The Hockey Club
Sessions will be running on the following dates and times
December 21, 22, 23, 28, 29, 30
  9:00am All Ages
10:00am All Ages
11:00am 2010 and Older
12:00pm 2008 and Older
*Sign up and pay for 6 sessions, get a FREE skate sharpening card*
Goalies
Lawson Goaltending is running regular sessions in the morning over the Christmas Break! Click on the link below to register your goalie for a session to keep them fresh for the second half of the season.
Forwards and Defence
Please call us at (905) 503.8447 or email us at info@thehockeyclub.ca for information, and to find the best fit for your player!
* Cancellation Policy *
Cancellations 24-48 hours before the session will be charged $25.
Cancellations less than 24 hours before will be charged for the full session.
No-Shows will be charged for the full sessions.
Call us for info 1-905-503-8447
Find Out What Program Best Fits Your Young Athlete